Column Customization in Store Search Results
A while ago, we added the ability to re-order the columns displayed in domain search results. That was helpful, but what if you really wanted to see some data that we didn't include on the search results page, or you just weren't interested in some of the data we showed.
It's now possible to completely customize the list of columns. To get started, while looking at the main domain page, click on the icon in the bottom right corner of the page.

After you click the icon, you'll see this window.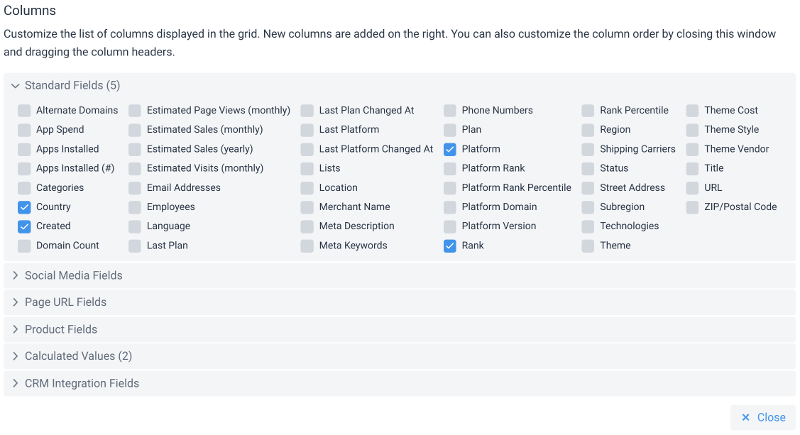 As you can see, you're now able to choose exactly which columns to show in domain search results. And columns can still be re-ordered by dragging the column headers.
As part of this change, we've also added the following optional columns. Previously, you could only see this information by clicking on a domain to see further details.
Facebook followers
Instagram followers
Pinterest followers
Twitter followers
Products Sold
Average Product Price
Estimates Sales