As we've added more detail for each store, our UI has become more and more crowded. When screen space is at a premium, it's important to use that space to best effect. So we do our best to make sure that the most important data is visible without scrolling.
But everyone has different needs and one size does not fit all.
As a result, you can now reorder the columns in the store list. Just click on one of the column header, hold the mouse down and drag the column header to the left or the right.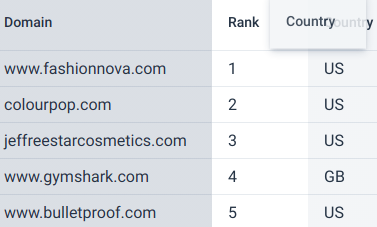 We automatically save your preferences, so the next time you reload the page, the columns will be in your preferred order.