Have you ever wanted to know which Shopify apps are the most popular? Or which Shopify apps a specific store is using? We've added Installed App Detection to answer these questions.
When you're looking at a specific domain in Store Leads, you'll now see a list of the Shopify apps installed by that store.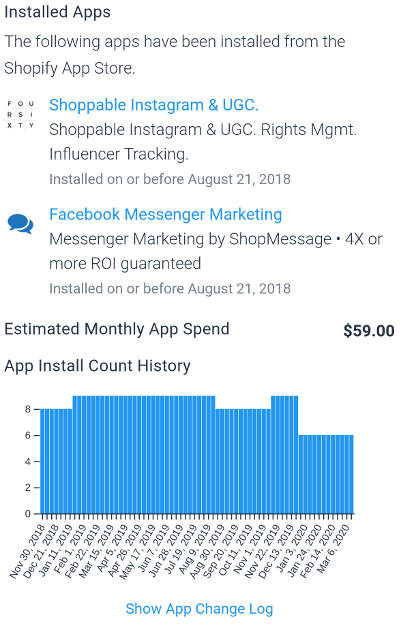 You can also search for stores that have installed a specific app using the Apps filter.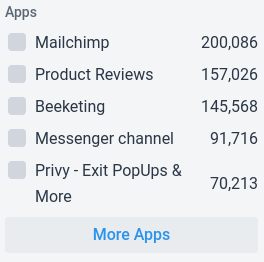 Unfortunately, we're only able to detect a subset of app installs so our data is not representative of all Shopify apps. Fortunately, many of the most popular apps can be detected. At feature launch (November 2018), we are tracking 1,529,224 installs for 112 different apps. Expect those numbers to increase shortly as we improve our app detection algorithm.
Update: see Improved App Detection for an update on our app detection progress.
Note: this feature is only available to paying subscribers on our Pro plan.