Ever since we released our CRM integrations, customers have been asking for a way to search within Store Leads for stores that already exist in their CRM. Sometimes you want to find a store that you've already added to your CRM. In other cases, you're only looking for new leads so you want to filter out stores in your CRM.
This is now possible using the new "Integrations" search filter.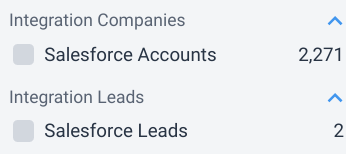 At present, we're only updating this filter nightly. So if you add a new store to your CRM, it won't be reflected in this filter until the next day. We have plans to reduce this interval later this year.
Note: this feature is only available to accounts on the Pro or Elite plans.