Technology Insights and Search
We've recently spent a lot of time improving support for third-party technology tracking on ecommerce stores. We now support close to 80 different technologies.
We've also added technology search and detail pages to our Dashboard. The search pages lets you easily find technologies while the detail page shows summary information for each support technology.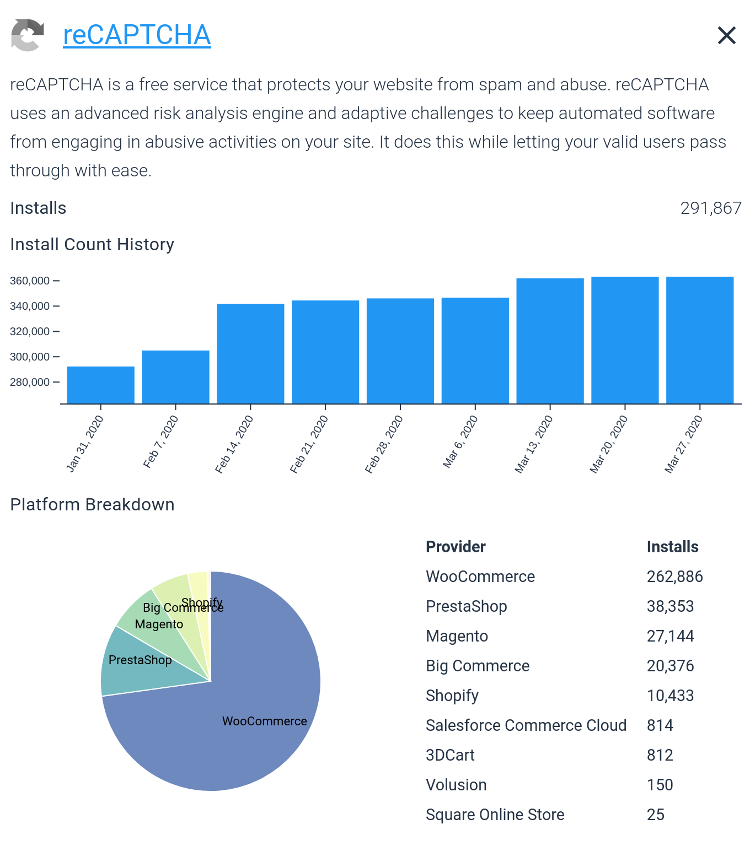 To access this technology detail pages, you'll need to navigate to the Technologies page through the menu.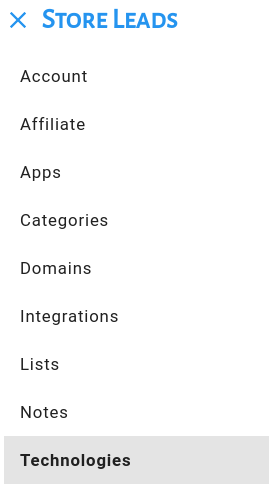 Then click on any technolgy to see details. You can also search on the main Technologies page.