We've just added a number of new Store sort options to make it easier for you to analyze search results. It is now possible to sort store search results by:
Average Product Price
Monthly App Spend
Number of Apps Installed
Number of Social Network Followers
Product Count
Theme Cost
To use the new sort options, just run a search and click on Order Results By.

We've also added the following sort options to our App search.
Average Rating
Created
Installs
Reviews
Removed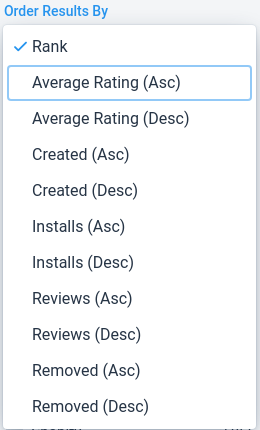 All new sort options can also be used in our API.