Historical App Install Counts
Historical context is critical for understanding a trend. If we know that an app is installed on 10,000 stores, then we can deduce that it is fairly successful otherwise it would never have been installed that many times. But we don't know if the app's install base is growing, holding steady or shrinking.
We've just started tracking historical app install counts to help answer these questions. You can see a chart of the app's historical install counts on the app detail view.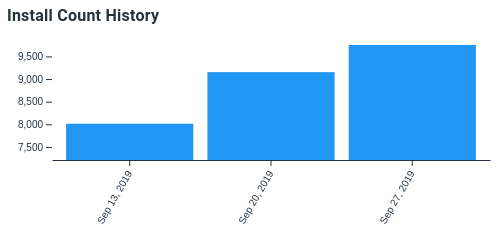 The chart above shows data for the recently released Shopify Chat app. While this app gets relatively poor reviews, it has the advantage of being free and having the marketing might of Shopify behind it.
We can easily see that the app is growing quickly, adding about 850 new active installs per week over the last 2 weeks.