Filter Stores on Social Network Follower Counts
A few months ago, we added the number of followers on social media for stores in our database. While it was useful to see this information, it was not possible to filter stores on follower counts. Until now.
Use Advanced Search to filter stores on the number of Facebook, Instagram, Pinterest or Twitter followers.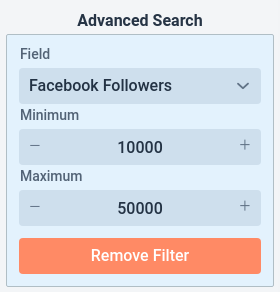 Filtering by followers is also supported in our API.