Shortly after Store Leads was launched, we added the ability to see the Shopify apps installed on each store. Based on your feedback, that's one of the features that you find most useful. But many of you want to track additional third-party technologies, not just the apps installed from the App Store.
As a result, we've adding third-party technology tracking to Store Leads. To filter stores by technology, simply use the Technology filter on the Domain page.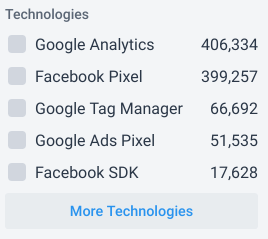 There's also a new Tech tab on the detail view that lets you see the third-party technologies installed on the store.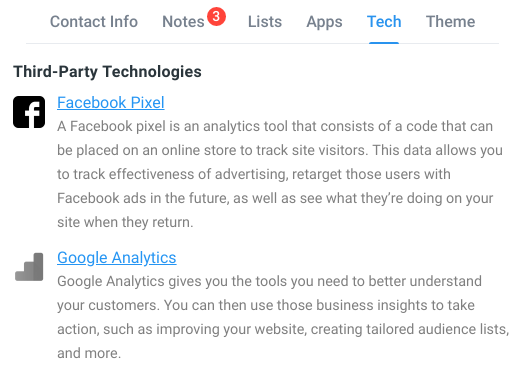 We're launching this new feature with just a small handful of technologies but expect to see more technologies added soon!