Sometimes you want to write down some details for a store. In the past, you would do this outside Store Leads, in a spreadsheet, or on paper or maybe a CRM.
To make things easier for you, we're adding lightweight CRM features and we're starting with Notes.
To add a note, just open any store and click on the Notes tab.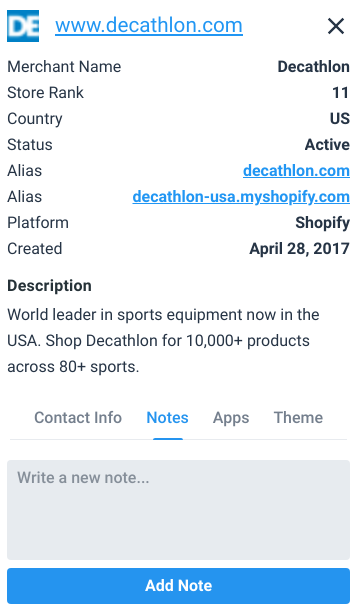 Once written, notes can be edited and deleted.
Notes are personal, so they are only visible to your account. Or if you share an Enterprise Account, your notes are visible to everyone in your enterprise.
At some point, you'll want to see a list of all stores that have notes. To do so, go to the new List page through the menu.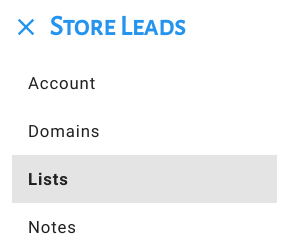 On this page, you'll see a list of all stores that have notes.
This is just the beginning. Expect to see a lot more CRM features, like custom lists and saved searches, in the near future.