If you're using a paid plan, you can now share access to Store Leads with other members of your organization.
Update: Pro accounts can have up to 3 users and Elite accounts can have up to 10 users. Contact us for custom pricing or if you need more users.
Simply go to your account page, and start inviting people.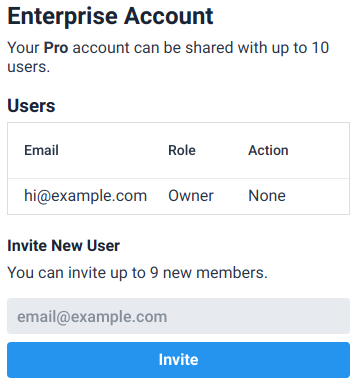 Everyone you invite will be sent an email with simple instructions for accepting the invite. Once they accept, they will have access to the same paid features as the account that sent the invite.
Removing an email from your account can be done easily through the Account page.