We've just added a feature called Custom Search Filters that lets you pull arbitrary data from your CRM (HubSpot or Salesforce) and use it within Store Leads search filters.
This was one of our top feature requests from large sales organizations. These teams typically label their CRM records with a variety of internal data (e.g., assigned rep, last contact date, company size, etc.). Using this new feature, reps and SREs can filter domains in Store Leads based on any data contained in the CRM. This helps ensure that your sales team can readily access relevant leads without wasting time reviewing leads assigned to other reps.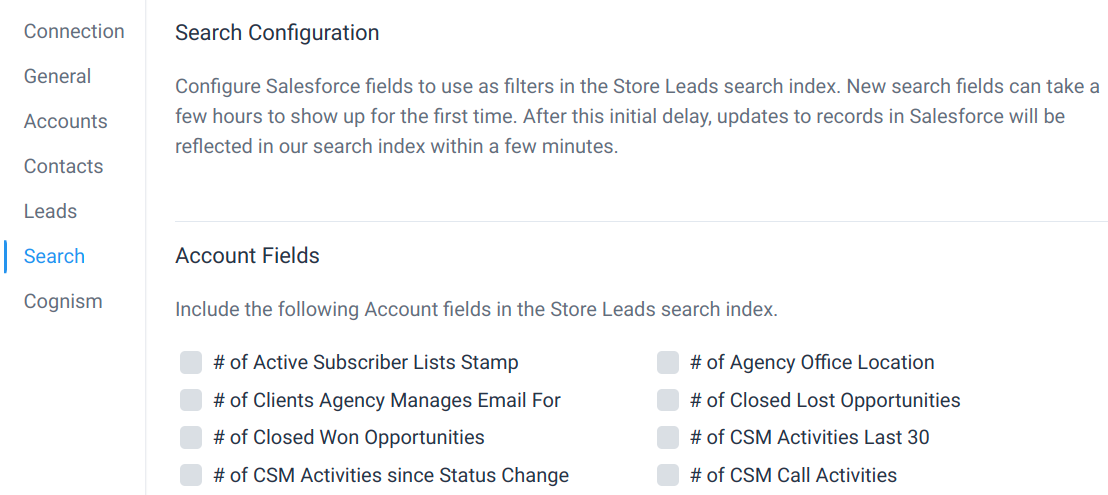 Learn more about Custom Search filters in our documentation:
Note: Custom Search Filters are only available on the Enterprise plan.