Traffic Estimates for Stores
We've just added pageview estimates for stores in our database. To see these traffic estimates, simply click on the new Traffic tab.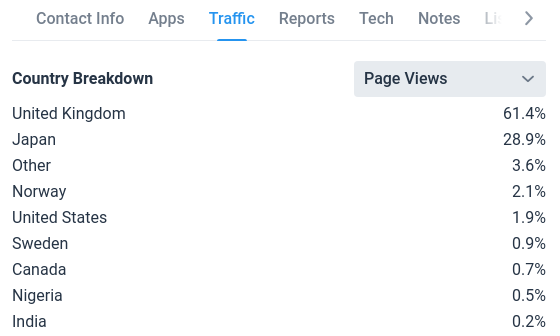 You'll see the estimated total number of monthly pageviews for the domain at the top. Country-specific values are displayed below.
Data comes from the Alexa Web Information Service so we only have traffic estimates for domains that are covered by Alexa. Fortunately, this accounts for approximately 40% of the largest stores in our database.
Traffic estimates can be quite helpful for a number of use cases. We'll be using this data to help estimate a store's revenue (coming soon).